Case Studies
This section aims to provide you with both Surgical and Non-Surgical information. Please use the links on the left hand side to navigate through these pages.
Case Study 1
54 MAN WITH LEG AND BACK PAIN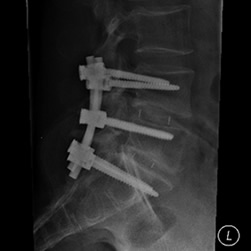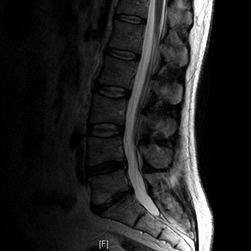 OPERATION: 2 LEVEL POSTEROLATERAL FUSION WITH TLIF AT L4/5 AND L5/S1
RESULT: VAS & ODI REDUCED, NO LEG PAIN.
Case Study 2
34 YEAR OLD LADY INVOLVED IN A RTA SUSTAINING A BURST FRACTURE OF L1, WITH OVER 50% LOSS OF HEIGHT.
RESULT: FRACTURE REDUCED
Case Study 3
47 YEAR OLD MAN WITH NECK AND RADICULAR PAIN FOR OVER 6 MONTHS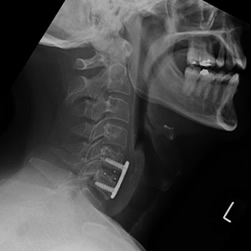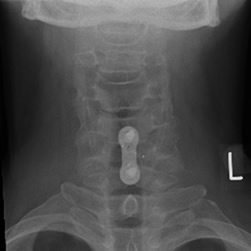 SURGERY: C5/6 ACDF WITH CAGE AND UNIPLATE
RESULT: NO ARM PAIN RETURN TO WORK 8 WEEKS
Case Study 4
38 YEAR OLD WITH SPONDYLOLISTHESIS, LEG AND BACK PAIN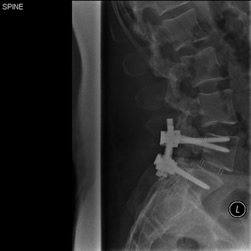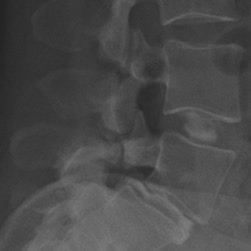 OPERATION: L5-S1 POSTEROLATERAL FUSION WITH PLIF SPONDYLOLISTHESIS RESULT: NO LEG PAIN BACK PAIN SIGNIFICANTLY REDUCED
Case Study 5
56 YEAR OLD WITH NECK AND ARM PAIN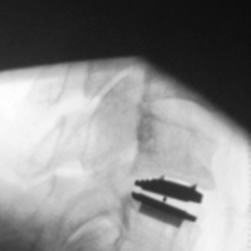 OPERATION: CERVICAL DISC REPLACEMENT
RESULT: NO ARM PAIN, REDUCTION IN NECK PAIN